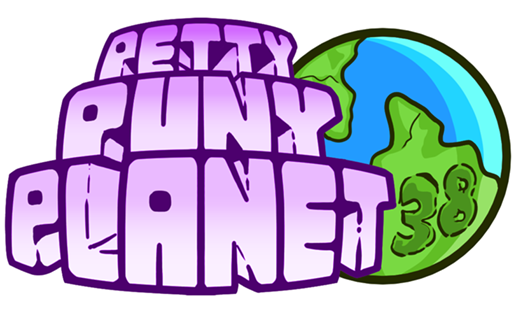 Petty Puny Planet 38
(Version 1.0B2 - 28 April 2017)
Why have a pet rock when you can have a pet planet? Micromanage this cosmic massive rock from its humble beginnings and take its people to places they never thought possible! Sure, you can teach them about food and science, but what if you take some liberties with evolution?
You've got a planet, and you have to decide what happens to it. But being the boss is such a tiring job, so you have to take a century long rest after every decision. Let's hope they can manage without you for that long. Every action you take can change the tiny people's destiny!
Features:

Randomized choice based gameplay. Your choices unlock more things to choose from, as well as new consequences and events, some which are also dependent on your previous decisions!
Keep the people happy and wealthy! Or not! I mean, what's the worst that could happen?
Did the worst that could happen actually happen? Well, ditch the planet and start a new one!
You can take a screenshot of your planet at any given time. It'll be saved on the game's folder. Don't tell the tiny people though. Nobody likes paparazzi. Screenshots only work on the desktop versions though!
There's 10 different endings. Let's discover them all!
Controls:
Use a mouse, or the equivalent. Click your way through the universe!
Credits:
| | |
| --- | --- |
| Published | 27 days ago |
| Status | Released |
| Platforms | Windows, macOS, Linux, Android, HTML5 |
| Release date | 27 days ago |
| Rating | |
| Authors | JorgeGameDev (Polite Whale), Zachary Blystone, The 'moski |
| Genre | Simulation |
| Tags | Arcade, Casual, Funny, Ludum Dare 38, meaningful-choices, Multiple Endings, Space, Space Sim, upgrades, weird |
| Average session | A few minutes |
| Languages | English |
| Inputs | Mouse |
Install instructions
Not getting decent performance in the web version? We recommend either the Desktop or Android versions for the best experience between you and your pet cosmic rock! The desktop version also has a very useful screenshot feature in case you want to take screenshots of your planet to share!
Comments
Log in with your itch.io account to leave a comment.
I can turn anime real, lol. This game is very weird. Looks like being God is not that easy :D
Turning anime real is a very kawaii choice indeed. Thanks for the video, and we hope you've had a whale of a time with your not so-easy job of being a planetary god! 🐳
We've also liked your video it in the Coverage Appreciation post we wrote showcasing all the videos people have made so far!

Honestly, this is the best indie management game I've played since Sort The Court!
It has humour, a little bit of strategic thinking for the next playthrough and a wealth of fun to be had!
For those that want to have a laugh -
Thanks a lot for making a video of the game! It was really entertaining, especially seeing you react to the ridiculous number of times that the Ice Age event occurred. We hope we didn't give the wrong idea with the game's progress though since you've asked your subscribers to help you decide what to do next with your planet, when current planet progress doesn't really save at the time. Hopefully that's not a problem in case you decide to continue the series. Really, thanks a lot for your video!
In regards of you comparing it to Sort the Court - it was actually one of the main inspirations for this game! We hope that when we expand upon the concept we can add as much as variety to our game as it!
We've also featured your video it in the Coverage Appreciation post we wrote compiling all the videos that have been made so far!
Thank you very much for featuring me on your "Coverage Appreciation" page, I really appreciate that!
As I said over on Youtube -
"Your game is honestly awesome! I had so much fun playing it! And yea, I found out after I closed the game down that I couldn't continue off from where I was which is a shame, but next time I get similar options, I'll go for what people asked to see. I really hope your game gets a lot more attention because it absolutely deserves it!"